Mandriva Linux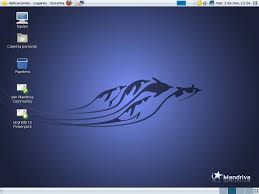 Mandriva Linux (a fusion of the French distribution Mandrake Linux and the Brazilian distribution Conectiva Linux) is a discontinued Linux distribution developed by Mandriva S.A.
Each release lifetime was 18 months for base updates (Linux, system software, etc.) and 12 months for desktop updates (window managers, desktop environments, web browsers, etc.). Server products received full updates for at least 5 years after their release.
The last release of Mandriva Linux was in August 2011. Most developers who were laid off went to Mageia. Later on, the remaining developers teamed up with community members and formed OpenMandriva, a continuation of Mandriva.
Download : OpenMandrivaLx.4.1-2020.05-plasma.x86_64 | OpenMandrivaLx.4.1-2020.05-plasma.znver1
Share This Post: